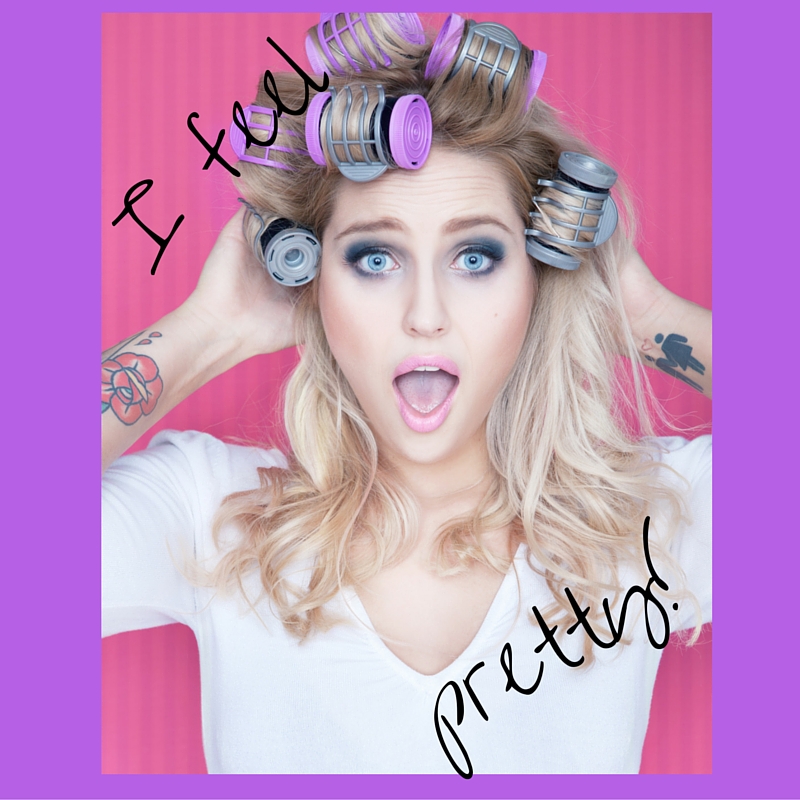 I was not (nor am I now) a makeup aficionado in high school. I wore the obligatory blue or green eye shadow, but not much else. Since then–actually long after high school–I have discovered the true joy of makeup. It covers a multitude of skin flaws (particularly flaws that appear with age) and makes me feel pretty.
I've been lucky enough to have great aestheticians, makeup artists, and makeup passionistas (I kind of love that word!) who have helped me learn how to take care of my skin and how to apply makeup well and in colors that complement me (which aren't blue or green!). In fact, I have been known to ask my granddaughters for makeup advice since those who are old enough to wear it, wear it beautifully. I have also looked on YouTube for makeup advice. YouTube is actually a terrific source of information. If you are trying to use makeup to help deal with an age issue like hooded eyes, check YouTube.
You don't have to use makeup. It seems the trend now is getting away from it and going au naturel, but if wearing makeup helps you feel more beautiful, then wear it, and wear it proudly.
If you don't know how to apply it, which of the gazillion choices you should buy, or what colors work best with you, you have options. Find an aesthetician who also does makeup and have them help you figure out what will work best. Find a friend or someone you can talk to that wears makeup like you would like to and ask them what brand they use. Then find someone that sells that brand and see if they will help. You can also go to Ulta or Sephora or other beauty bars in some department stores and they will help you choose what will work for you.
While I own something like at least 10 different lipsticks, glosses, and lip balm, I rarely remember to put it on. Or I put it on in the morning and that's the best it gets. I forget for the rest of the day. But wearing lipstick is my physical reminder that I've taken the time to make myself look as good as I can. It is also always a danger signal for those I work with who think if I'm wearing lipstick, I must have a job interview.
It sounds like a lot of work and it is, but if it makes you feel even more beautiful than you already are, then go for it! If it will help cover things that make you more self-conscious, then go for it! If you're perfectly happy without wearing any makeup at all, then go for it!
It is definitely your face and definitely your choice. Just please don't put others down because they "makeup" differently than you do.